In My Home Studio
Initial Consultation - $75

Make Up Application – $50

Make Up Instruction – $75

Make Up Introduction for Teens and Tweens – $40

Make Up For Pro Photos – $75

Engagements, Head shots, Special Life Events

Please contact me by email or phone to discuss professional make up for film.

Post Procedural Make Up - $75  Therapeutic make up to camouflage bruising, scaring etc. and promote healing.

Make Up Organizing – $50 -  Bring your make up to me and I will edit your make up wardrobe.
At Your Location
All in-studio services are available at your location at a slightly higher rate.
Master Class Parties –  minimum of 5 people.  $20 per person

Invite your friends to your home for an afternoon or evening master class.  I will demonstrate make up application on one guest/model and make suggestions for each of your guests.  

Personal Shopping for Skincare and Make Up – $100

I will meet and consult with you, at your favorite make up counter. Together, we will choose the skincare and/or make up that suits your needs.

Make up application is always offered as part of the package.
Weddings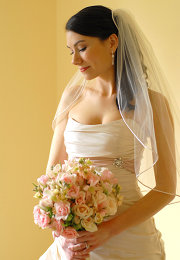 .
Bridal Trial in my studio – $50

Bridal Make Up On-Site

Bride – $180

Mothers – $120

Bridal Party – $80

Flower Girls – N/C
Prices may vary, based on meeting your particular needs, i.e. false lashes, tattoo concealing, etc. 
A signed contract and non-refundable deposit of $100  are required to hold wedding dates.
On-location prices are based on a 40 mile radius.
It's More Than Make Up Gift Certificates are available!
I accept Visa, Mastercard, American Express and Discover Credit Cards.